'Sarah' saved by T.O. cops
Fri, November 19, 2004
By MICHELE MANDEL -- For the Toronto Sun

Her naked image is everywhere now, loose in cyberspace, a 4-year-old forced to pose in a sexually explicit manner.

To be traded and collected by child pornographers around the world.

But she is no longer an anonymous child, unlike the millions of other kids who turn up in child porn computer files seized by police forces in every corner of the globe, unidentified and unaided. After months of meticulous research, two dedicated Toronto Police detectives in the sex-crimes unit's child exploitation section managed to find her and get her the counselling she will need.

"It is not every day, certainly in Toronto, that we actually identify live victims," Det.-Sgt. Paul Gillespie said yesterday. "Often when we make seizures, unfortunately we just see unknown children involved in various stages of undress or poses or awful assaults."

Finding "Sarah" began more than a year ago when the FBI dismantled a Yahoo newsgroup of members involved in distributing child pornography. Using information sent to police forces around the world, investigators in England arrested one of the group's members in Staffordshire. While examining his computers, they discovered he had been trading images of children with a Toronto man who used an alias.

Using the Child Exploitation Tracking System, a two-year-old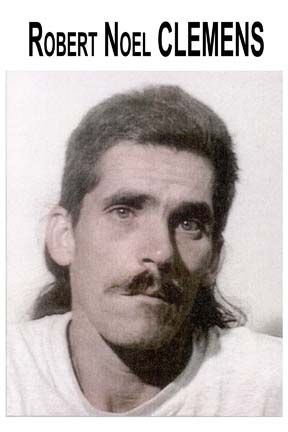 software developed by Microsoft, Toronto Police allege that man was Robert Noel Clemens, 38, and arrested him on child-porn charges in September. During a search of a home, they seized a large collection of child pornography and camera equipment.

It was while examining one camera that they found the explicit photos of a young girl.

To identify her, detective-constables Lori Haggett and Mary Vruna spent the next two months interviewing children in southern Ontario who would have known Clemens, including kids who belonged to his family nudist group, the Ontario Roaming Bares. "It was hard work," Vruna said.

And then, at last, they found her.

Now 5, she told the detectives that not only had she been photographed a year ago, but she had been sexually assaulted as well.

"She was very forthcoming," Haggett said. "She was very rambunctious, a cute little girl. And very smart.

"It was heartbreaking, knowing what we know. Those pictures of her have gone international and that's what she's going to have to live with for the rest of her life."

Clemens is now charged with sexual assault, sexual interference and making, distributing and possessing child pornography. The police allege he sent the graphic photos of "Sarah" to his collaborator in England.

From there, the photos have been dispersed to sick men around the world. "Unfortunately, they're out there," Gillespie said. "Once things hit the Internet they never come back."

"Sarah" had told her parents about the assault. The Toronto detectives would not comment on why it had not been reported to police. "They've certainly stepped back from that organization," Haggett said of the family's connection with the Ontario Roaming Bares. "I think it's devastating for most parents."

They are now appealing to other members of the nudist group -- which holds family events at swimming pools, bowling alleys and private homes -- to come forward if they have information. "It seems there may be other victims out there and we're very concerned," Gillespie said.

That appeal left the spokesman for the Federation of Canadian Naturists accusing the police of unfairly targeting nudism. "While it is possible that these terrible allegations could have occurred in connection with his nudist activities, we are certain that he was in contact with children while practising many other activities."

Vela fears, however, that there's a "high potential" there are other child victims in the group.

Fortunately for "Sarah,"a little girl who loves school and dollhouses, there is now counselling through Children's Aid. For so many other kids who are sexually assaulted, photographed and never found, never identified, they go on to live lives of shame and desperation.

"Sarah", at least, has a chance.

"It's great," sighed Haggett. "To save one child is to save the world."